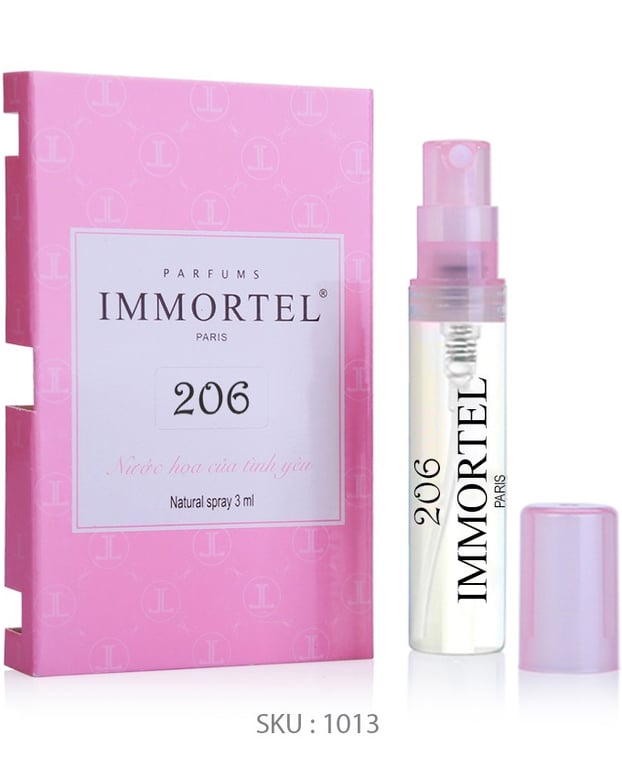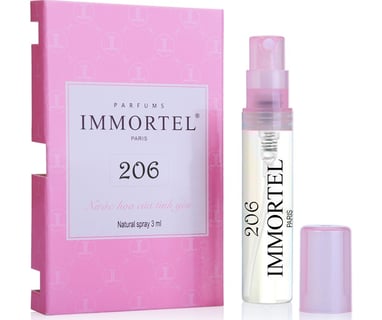 IMMORTEL 206 created with a spirit of freshness will reveal a touch of apple tree, blackcurrant combined with its energy to green citrus, mandarin and mint leaves. It finally unveils a strong personality with lity, rose and magnolia melting with sandalwood and cedarwood.
Top notes : Black Currant, Camelia, Mandarin Orange, Apple Tree Blossom.
Heart Notes : Honeysuckle, Lily, Violet, Mint, Grapefruit, Lemon, Rose.
Base notes : Magnolia, Leather, Sandalwood, Jasmine, Cedar.
Size: 3mL
Price: 49.000 VND
ENTER OUR WORLD OF IMMORTEL
Stay connected with the latest news and updates from our brand.