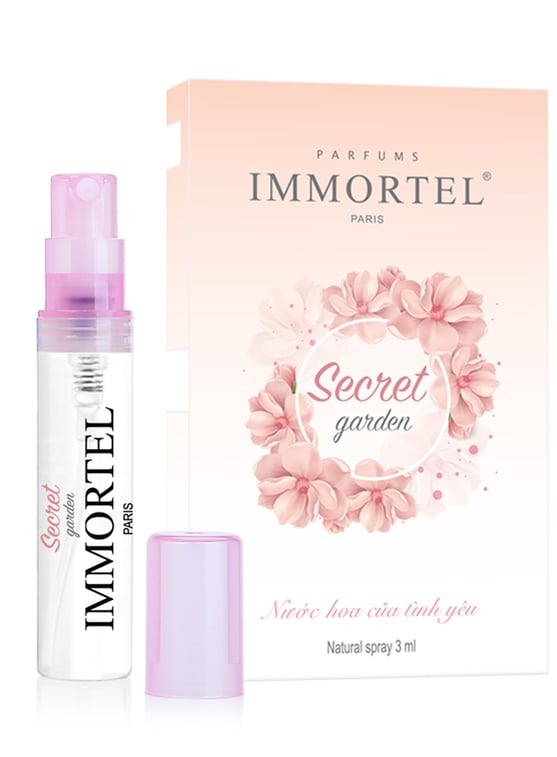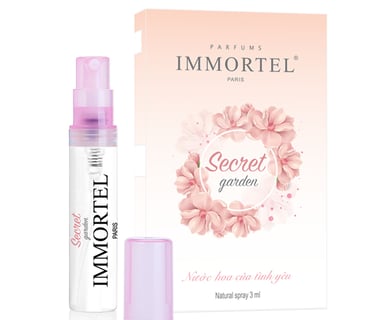 Inspired by secret gardens of the castles in the South of France, Immortel has created a divine bouquet: oriental Jasmine braided with Roses of May, added a fresh touch of Bergamot on the passionate base of Vanilla, Patchouli, Vetiver and White musks.
Immortel's ladies pampered in such a pretty Sweatheart "lingerie" are attractive, mysterious and sweet ladies.
Top notes : Orange, bergamot, mandarin, Tunisian curaçao.
Heart Notes : Morning rose, Italian jasmine, ylang-ylang, mimosa, florentine iris.
Base notes : Indonesian patchouli, Haitian vetiver, Bourbon vanilla, white musk, opoponax, tonka bean.
Size: 3mL
Price: 49.000 VND
ENTER OUR WORLD OF IMMORTEL
Stay connected with the latest news and updates from our brand.